Family or Group Sites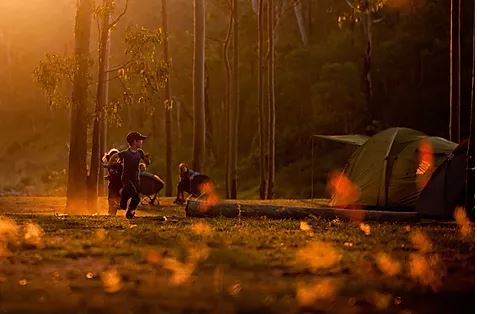 Do you have a group of families looking for an area to set up just how you would like without site lines squishing you into an area? What about the freedom to put a central living area right where you want so that everyone can commune together without other people walking through you sites?
Our group sites cater for groups of 4 to 9 families and are a series of level pads in large areas with their own driveway and large fire pit.  See the Ground Map for layout. All group sites accommodate different numbers of families and you must book the entire site regardless of the number of families camping there.
The creek & beach area are dependent on seasonal rain fall.
From $22 – $30 per night
SPOKE 1 has 9 POWERED SITES From $30-$40
Dogs $2.50 per day – maximum 2 dogs per site 
Details
Availability
Reservation Form