Unpowered Sites – Bushland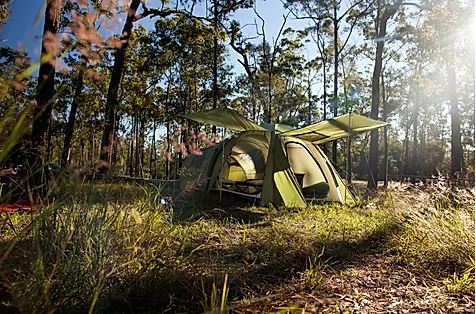 Camp amongst the trees and awake to the rythmic sounds of native birds in the surrounding tall gums and ironbarks of Murphy's Creek Escape.  Generous in size and with the combination of natural flora and fauna, you will be in a trance before you know it!  These sites are not serviced by power and water and are suitable for camper trailers, caravans, tents and swags.
The creek & beach area are dependent on seasonal rain fall.
Standard $22 per night based on 2 adults
Peak Period $30 per night based on 2 adults
Fees apply for children & extra adults
Dogs $2.50 per night – maximum 2 dogs per site
Prices start at: $30 per night
Details
Availability
Reservation Form