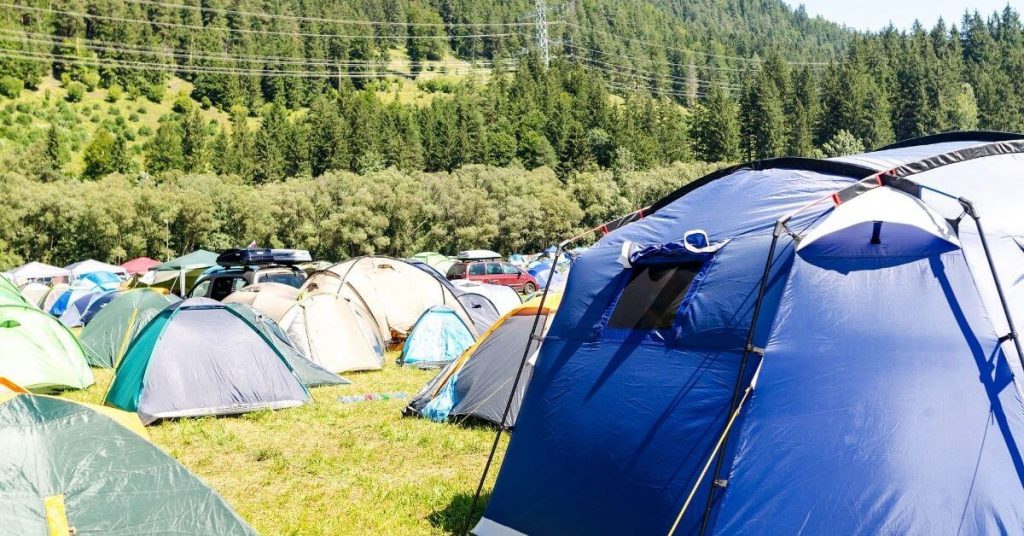 Best Camping Tents You Could Invest In For Your Next Adventure
One of the most essential camping gear you should have with you is shelter AKA a tent. The right tent can make the difference between a camping experience in the cold and a relaxing time spent enjoying nature. Regardless of camping style, durability and weather worthiness are the two golden rules that can make or break a tent.
With that in mind, it's important to put some serious thought and research into the kind of tent you would like to invest in. Once you do that, you won't have to buy a new tent every single year so that will definitely be a win for you. Here we discuss some of the best camping tents you should look into. I believe you will find the best camping shelter for your needs in this list.
Types of Camping Tents
Pop-Up/ Instant Tents
They are very quick to set up, with built-in pre-assembled poles that automatically take shape when the coiled frame is released. The innovative design helps to make your camping trip more enjoyable, by simplifying the process of erecting your tent. An easy up camping tent tends to be bulkier and heavier than other tent types so are best when you have plenty of available space in your car. 
The Coleman Instant up Tent has been rated one of the most popular pop-up tents in the Australian Market. This 6 person camping tent is a great size for a small family with one to two kids or even a couple who like a bit of space. The Coleman 6 person tent has a large front door as well as windows on each side with roll up rear flaps for adequate air circulation. Another option could be the Weisshorn Instant-Up.
Dome Tents
Dome camping tents have two poles that cross each other in the center, bending down towards the ground, which gives it its dome shape. A rainfly then goes over the poles. The Oztrail Bungalow Dome Tent is a 9 man cabin-style tent which comes with 3 spacious rooms. The rooms are separated by inner mesh walls which help to increase ventilation. Families can use the rooms as separate bedrooms, living rooms or just an area to store equipment. 
Family Tents
If you plan on bringing the whole team together, you must include a family tent in your list. Squeezing everyone in a tiny tent is a recipe for disaster. Built with durable materials including canvas or polyester walls and strong aluminum or fiberglass poles, these materials ensure your tent will last you for many years and many adventures. 
The Kathmandu Retreat 280 is a 5 person tent that includes 3 inside rooms, with a fully controllable cooling system with adjustable inner vents throughout the tent. Once again The Oztrail Bungalow Dome Tent would also be a great option as it can accommodate 9 people.
Hiking Tents
These are small ultralight tents, usually just designed as a one man tent or two man tent at most. The purpose of a hiking tent is for people to be able to carry their tent in their backpack and camp anywhere they like. The Cedar Ridge Granite Falls is a cheap small tent perfect for 1 to 2 people. With a free-standing 2 pole design, this tent is easy to put together with its shock-corded fibreglass poles.
Canvas Tents
When it comes to strength and durability, these tents should be at the top of your list. The semi-natural materials provide superior insulation, temperature control and breathability, which ensures you will be comfortable. They can get hot in summer so ensure all windows and doors are open for maximum ventilation. Canvas tents are the ideal tent for touring due to their durability and instant set up that leaves you more time to enjoy the outdoors. They also have a more durable floor than traditional tents. If you are into the glamping experience, you could get the luxury canvas tents available.
Tentsile Stingray Tree Tent
If you aren't afraid of heights, this would be ideal for you. You also get a good view of your camping site. These 3 person camping tents are designed to be set above the ground, usually attached to or supported by neighboring trees. The idea is to find three anchors, healthy trees of a decent girth, in a triangular arrangement. The closer they are to an equilateral triangle the easier it is.
Cabin Tents
A cabin tent is simply designed to look more like a room because it has vertical walls rather than a dome shape. Like dome tents though, they are erected using tent poles and can take some time to erect. If you have pictured yourself having a cabin in the woods, these tents give you a chance to live your dream.
Incase you don't have a tent of your own, Murphy's Creek Escape does offer trailer and tent hire services. Contact us and we will be ready to help.
Further Reading: Top Camping Stores in South East Queensland